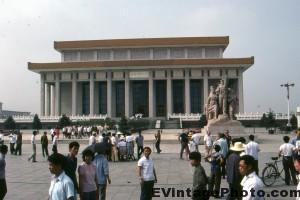 Chairman Mao Memorial Hall – 1981
Today's pictures is the Chairman Mao Memorial Hall or the Mausoleum of Mao Zedong, located towards the middle of Tiananmen Square in Beijing. The building was built after Chairman Mao's death in 1976. It was made of materials from all over the nation, and the specially created crystal coffin involved several innovative construction methods. Interestingly, […]
more…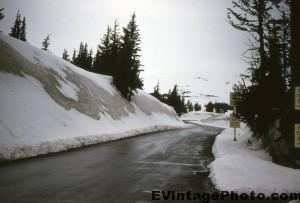 Timberline Lodge Snow Pack – 1955
Today's picture is showing off Timberline Lodge Snow Pack on Mt. Hood in Oregon. The picture dates from 1955. I can't tell if we're early or late in the season here. But the freshness of the snow leads me to believe it's probably early still. This portion of Mt. Hood routinely gets 400-500 inches of […]
more…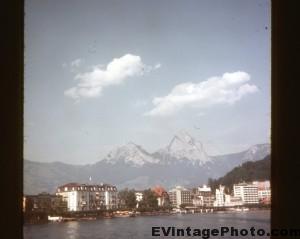 Unknown Village – 1967
There is little to work with on this one. It was a part of a larger set, but seemed to be a lone picture of this scene. Since the other pictures ranged from China to Washington State, it's hard to determine exactly where it was taken. Please leave a comment below if you have any […]
more…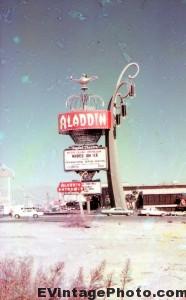 "Nudes on Ice" at the Aladdin Casino – 1968
I'm not able to find a lot of information about the "Nudes on Ice" show in Las Vegas. It seems to have been co-Produced by both George Arnold and Bill Moore. It ran from at least 1968 when this photo was taken, and was revived in 1988 for a 12-week show that ended up running […]
more…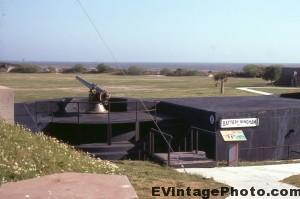 Battery Bingham – 1977
Todays's vintage photo is Battery Bingham. It's located at Fort Moultrie in South Carolina and dates from May 1977. It was built in 1899, and only used for twenty years. But it was not named until 1903 in honor of Second Lieutenant Horatio S. Bingham. The guns were removed in 1919 and sent over seas […]
more…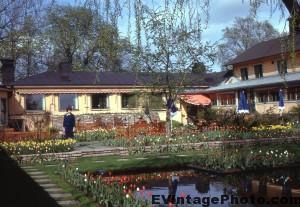 Vintage Garden – 1967
This is one gorgeous Vintage Garden. Nice pool in the middle. Surrounded by blooming flowers that look like tulips and daffodils. I just don't know where the garden actually is. Perhaps a retirement home? Restaurant? Hospital of some sort? What's your guess?
more…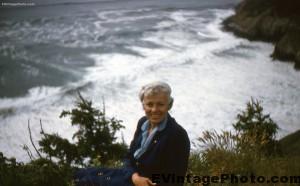 Fun at the Oregon Coast
I'm pretty sure this picture was taken at the Oregon Coast just north of the Sea Lion Caves. On the head in the background would be the Heceta Head Lighthouse.
more…
United States Treasury Building – 1969
We've seen several closeups of the United States Treasury Building before. Today is a view of the entire building, at least what can be seen through the trees surrounding it.
more…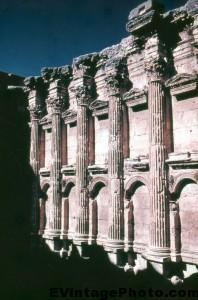 Temple of Bacchus – 1956
The Temple of Bacchus is one of the three temples at Baalbek Ruins in what is now Syria. While this temple is larger then Greece's Parthenon it is much less well known. This is despite the fact that it's one of the best preserved Romans temples in the world. Baachus was the Roman God of […]
more…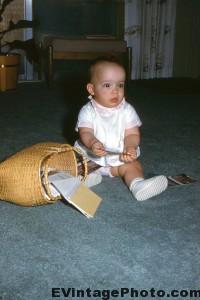 Cute Baby – 1959
This cute baby would be 55 years old today. You have to wonder where she is now and how her life turned out. I love the innocent expression she has as she plays with the mail.
more…